Internet Holder Login
Anyone wishing to access the web site, whether you are going to purchase county held certificates or not, must register as a holder.
If you have not purchased certificates in this county before you may register by choosing Click her to register as a bidder from the bottom of the screen.
Each holder must login with their assigned bidder number and password. Remember your password is case sensitive.
You must agree to the Certificate Holder Terms of Use by clicking in the I agree to the Certificate Holder Terms of Use box after you have read the terms. To read the terms or to make a copy of them click on the Read Certificate Holder Terms of Use area.
Hit the LOGIN button and you will be signed in with your bidder number.
If you have forgotten your password but know your bidder number enter your bidder number and click on Click here to get your password hit.
This will give you the password hit you entered when you registered. If you still do not remember your password click on Click here to have your password sent to you via e-mail. This will bring you to a screen where you may enter your bidder number, social security number or federal ID number, and your Email Address so we may Email you your password.
If you do not remember your bidder number go to Enter your tax identification or social security number – enter the number and click on Find Matching Bidders. If there is a bidder(s) for the number you have entered it will list the number(s) and you may choose it from the list.
<![if !vml]>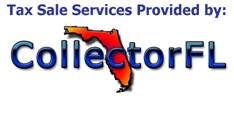 <![endif]>